Attending a black-tie event is an exciting and glamorous experience, but it can also be a bit nerve-wracking. There is a certain dress code that must be adhered to, and as a result, a lot of us are left wondering what to wear. Can you get away with wearing a skirt? What kind of skirt should it be? What kind of accessories should you pair it with? Find the simple answers here.
What is Black Tie event dress code?
Black Tie is a very formal dress code, but more relaxed than White Tie. It looks simpler and not very lofty, and because of this, it has become more common. However, you may be asked to dress in accordance with the Black Tie dress code only in the exclusive areas of the Vegas Casino, Casino de Monte-Carlo, Kurhaus of Baden-Baden Casino, and some other expensive venues.
What to wear? A long-sleeveless evening dress or a cocktail dress is a must (you can choose one of these two options depending on the event or casino). For a formal event, women should opt for a floor-length skirt or a midi or knee-length option. Timeless clothing in neutral colors, such as velvet, chiffon, silk, or lace. The only footwear option is high heels, while accessories can be made of precious stones or expensive costume jewelry.
Can you wear a skirt to a black tie event?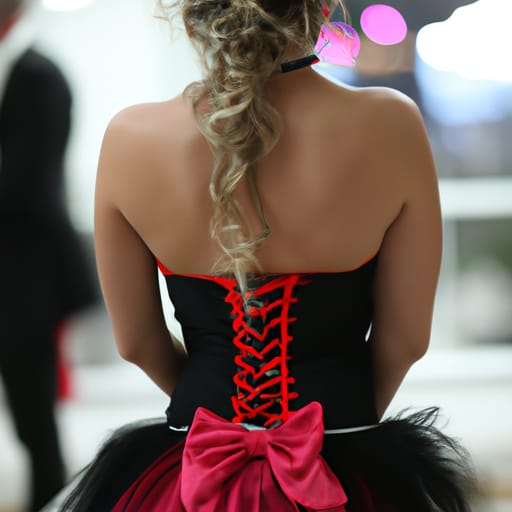 Yes. Technically, you don't have to wear a dress. But it should be something really elegant, for example, a separate ensemble – Vivienne Westwood corset and a fluffy skirt with ruffles, and you will look stunning.
Types of skirts for the best black-tie attire
For a really elegant look-skirt for a black-tie affair, whether you're attending a wedding, gala, or other formal events, make sure that skirt is sure to make you stand out in the crowd. Choose from lightweight fabrics that will give you a graceful posture, or luxurious materials for a truly sophisticated look. This also can be something long and flowing, or something more structured and fitted.
Bologna skirt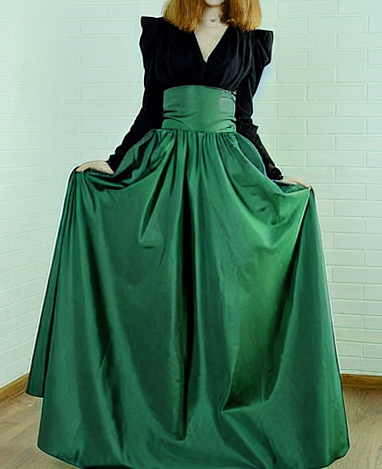 The Bologna high-waist floor-length dress skirt provides a flattering silhouette and elongates the legs, creating a chic and sophisticated look. The fabric is wrinkle-resistant and easy to care for, perfect for those busy days and nights when you don't have time to worry about ironing. The skirt is versatile and can be worn with a wide range of other garments, from dressy blouses to sequined tops, giving you plenty of options for creating the perfect look and becoming your obvious Black-Tie Attire skirt.
Leather skirt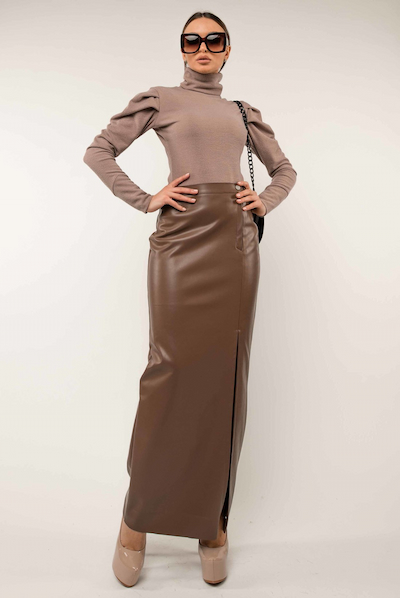 Leather skirts look luxurious, noble, and very stylish. Designers use matte, sleek leather, as well as vegan one, which is in no way inferior to its natural counterpart in terms of characteristics.
Tight-fitting skirts with a slit, flared, with wrap are very trendy. Godet skirt made of matte leather looks incredibly elegant. The trend is to combine leather with suede or lace clothing pieces. Evening options are replete with decorative elements – metal buckles, fringe, and zippers. Whether it is some level of formality event, or just want to add a bit of glamour to your everyday look, the maxi leather skirt is an excellent choice.
Gaberdine skirt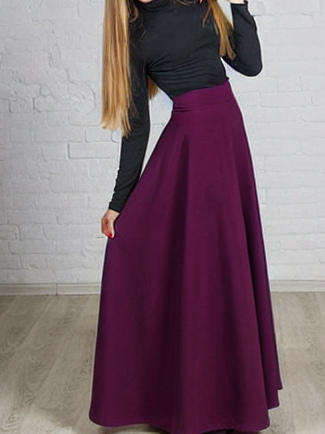 A gabardine skirt looks formal and elegant, therefore, like tweed, it is mainly used for tailoring classic straight models. The material does not wrinkle or shrink and is very easy to care for. In addition, it has good air permeability. Since gabardine holds its shape well, it is suitable for sewing full sweep and poodle skirts. As evening wear, a gaberdine maxi skirt paired with a high-fashion blouse could easily replace a traditional floor-length gown.
Straight skirt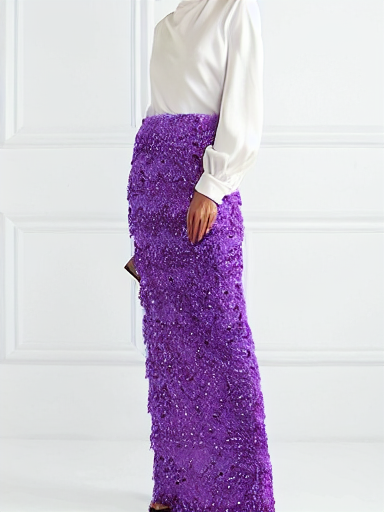 A straight skirt is a base piece of clothing that is often overlooked when it comes to formal occasions. However, it could be a surprisingly glamorous choice if it is paired with an intricately detailed corset top.
The model is characterized by a straight classic cut. The skirt tightly fits the figure, starting from the waist and ending at the ankles, and is absolutely the same in width. As a rule, a straight maxi skirt implies the presence of decorations.
Godet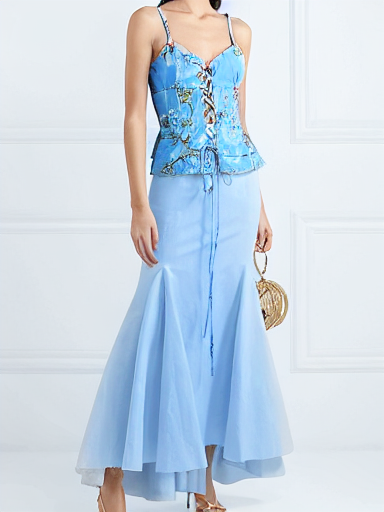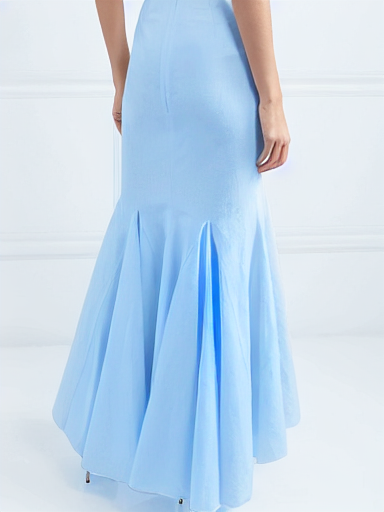 Godet is a skirt with an extension down, coming from the hips or from the knees. It is done with wedges, cut entirely or inserted. This style looks advantageous on plump ladies, as it slims well and gives the silhouette lightness.
Pleated skirt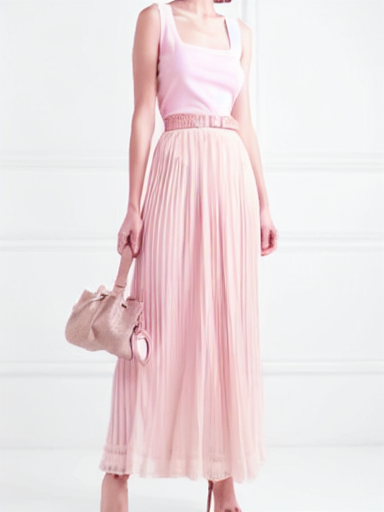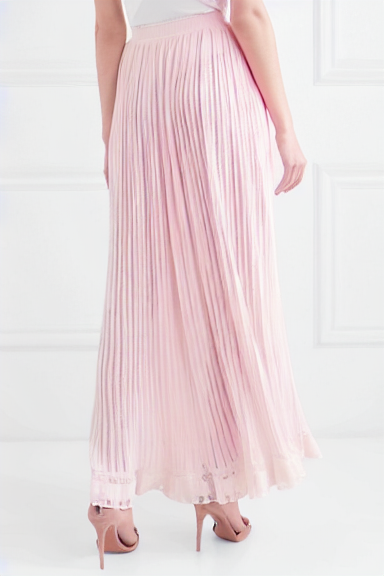 A pleated skirt can be a good option for a black tie event, depending on the style and length. Floor-length pleated skirts are generally considered appropriate for black tie events, while shorter styles may be suitable for more casual dress codes such as business professional, business casual, smart casual, and casual.
Bell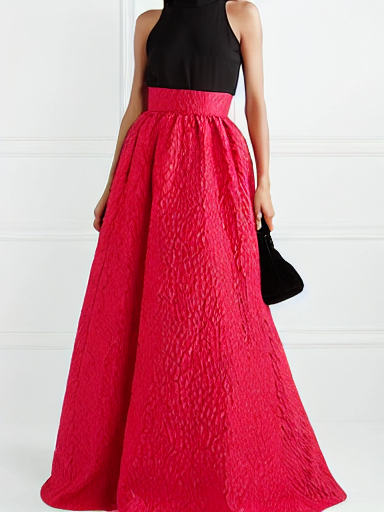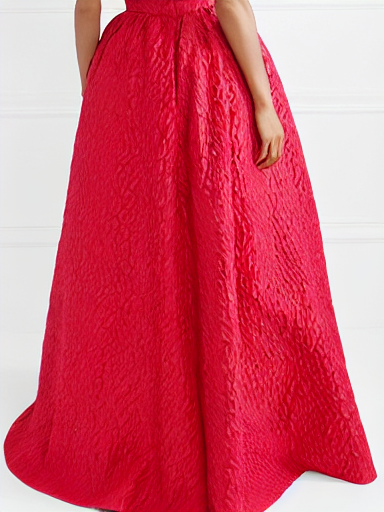 Bell skirt, the silhouette of which visually resembles a bell bud or an inverted glass, is a vivid representative of vintage style. A variation with a wide belt emphasizes the waist, fits snugly around the hips, and flares out a lot at the bottom.
Tulle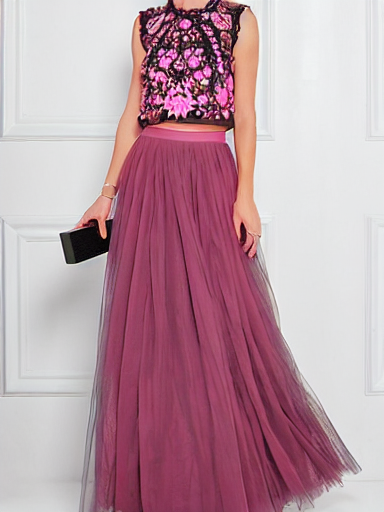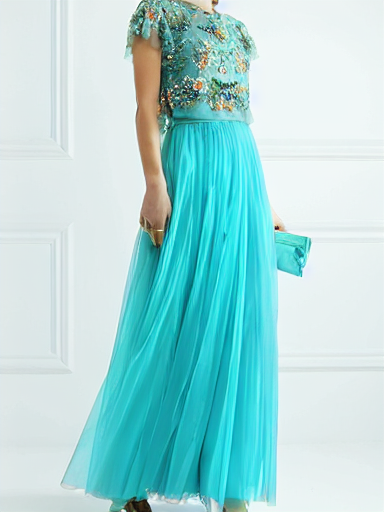 Tulle models are associated with romance, charm, and tenderness. The tutu is undoubtedly an evening option that is not used in everyday life. Black tie events usually take place in the evening and require guests to wear formal attire, such as silks, satin, taffeta, tulle, lace, and chiffon.
What is Black Tie optional event dress code?
A black tie optional event is a formal occasion that requires guests to dress in semi-formal or formal attire. The term "black tie optional" means that while men are expected to wear tuxedos, women have the option of wearing either a long evening gown or a cocktail dress. While skirts are acceptable for this type of event, they should be of an appropriate length and style.
The main thing to remember is that the outfit should be conservative, and strict, without deep cuts and cutouts. The modern dress code allows girls to appear at the event in below-knee skirts or cocktail dresses and in suits or tuxedos, which is very pleasing.
FAQ
Can you wear open-toe shoes to a black-tie event?
Women can wear closed-toe pumps or open peep-toe heels in luxe fabrics or patent leather for a black tie event. Strappy shoes that close at the toe are also acceptable.
What color skirt should I wear to a formal event?
Women can wear a skirt to a formal event, with solid colors such as navy, black or dark grey being the most appropriate. A sweetheart skirt is perfect for less formal events, while a cocktail dress or black pants are usually expected for holiday parties. It is important to convey the solemnity of the event when choosing a color.
What is the best skirt style for a formal event?
Pencil maxi skirts are the best skirt style for a formal event, as they are appropriate, polished, and can be paired with blouses and blazers. To complete the look, knot your shirt in front to gather up any excess fabric while avoiding bulk, or try a fitted top. The key rule to follow is the "fingertip rule" which states that when you stand straight and your arms are on your sides, the skirt should reach your fingertips.
What length skirt should I wear to a formal event?
For a formal event, floor-length skirts are typically worn, though midi or knee-length options can also work for certain occasions. Pencil skirts that fall just below the knee are also suitable for black tie affair.